Do you really wanna learn digital marketing?
Well, before we dive into the digital marketing basics and advanced technics, Let's discuss
What is digital marketing?
The way we are discussing is a step by step strategies
What is digital marketing?
Digital marketing is an act of marketing a product or services online, Popular channels are Search Engine Optimization, Social Media Marketing, Email Marketing, Mobile Apps, Bulk SMS Marketing, etc…..
More marketing channels are coming up day by day
It can be done both online and offline, both are important in the completion of digital marketing
Why Digital Marketing Matters
Do you remember billboards, I do
I live in Kerala, India from my childhood I am seeing billboards mainly for Movies, Roadside Advertisements like wall banners, Posters, etc…
Sometimes there is a war for billboards placing mainly for movie posters, During the political elections the parties book their space on or before 1 month itself
The prime location is the key places booked and written as "Booked by CPM/BJP" / "Booked by candidate name"
After that, I noticed the big brands billboards over the buildings, The paid billboards placed in prime locations which constant peoples interactions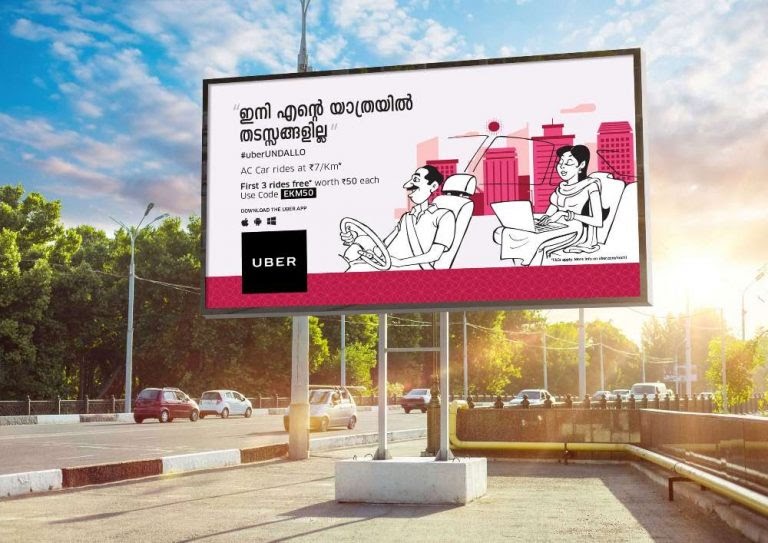 It depends on the business, The local business like mobile Bakers, Vegetable shops, etc.. prefer small wall posters and small billboards.
Its one-time cost, more localised visibility, is important for such businesses.
Google & Facebook are grabbing more eyeballs nowadays, competitions online are rising more and more daily
Digital marketing methods help us to target the desired audience to show ads and convert them into sales that's where Digital Marketing fits in perfectly
Yes, the driverless car already exists but it still needs humans to pay attention. Future passengers don't need to even see the road.
Even now everyone is looking at the phone screen, So in future how we can setup billboards outside and expected to increase sales.
The people looking at there phone as there partners live without
7 Online marketing strategies
1) Search Engine Optimisation (SEO)
Search Engine Optimization (SEO) is a strategy that ranks websites higher on search engines. It can be done manually or with the help of automated software.
SEO works by improving the visibility of a website in the organic (natural) search engine results through non-paid and unpaid methods. Organic SEO is done to make sure that your website appears higher in the search engine's natural or un-paid listings for relevant keywords.
2) Search Engine Marketing (SEM)
Search engine marketing (SEM) is a type of internet marketing that involves the promotion of websites by increasing their visibility in search engine results pages (SERPs) primarily through paid advertising.
This enables businesses to reach more customers and grow their sales. It is especially important for small and medium-sized businesses that do not have the time or resources to optimize their website traffic on their own:
They can focus more on making an attractive offer, while letting SEM do the heavy lifting. Businesses can either purchase keywords from existing advertisers who bid on those words, or they can choose to create customized ads based on information such as demographics, location, and occupation.
Learn More
3) Content Marketing
Content marketing is a marketing technique that involves the creation and sharing of online content with the intention to attract customers, engage with them, and convert them into leads.
Content marketing is a form of social media. It is also becoming one of the most popular ways to market brands on social media due to its interactive nature.
Learn More
4) Social Media Marketing (SMM)
Social media marketing (SMM) is the process of promoting a business through social media platforms.
The goal of SMM is to amplify the reach of a business' marketing efforts by using social media to create content, engage with customers, and share brand messages.
Social media marketing can be used to target all stages of the consumer decision journey.
Learn More
5) Pay Per Click Advertising (PPC)
PPC is a form of internet advertising that has been around for a while. It is when an advertiser pays for each click on their advertisement.
The amount that the advertiser pays per click is referred to as the 'cost per click' or CPC. The same terminology applies to how much the advertiser pays per impression, which is when someone sees their advert but doesn't take any action in response to it, or how much they pay per thousand impressions, which is when an advert reaches 1,000 people and they may not all take action in response to it.
This form of advertising has been around for a while and continues to be popular due to its ability to target specific audiences and track campaign performance closely. The cost also makes PPC affordable for many companies
Learn More
6) Affiliate Marketing
Affiliate marketing is a system in which a business rewards one or more affiliates for each visitor or customer brought by the affiliate's own marketing efforts.
In order to create an effective affiliate campaign, marketers need to offer incentives that will encourage affiliates to promote their products and services. Incentives may include free products, cash bonuses, contests and other prizes.
The following are some of the most popular types of advertising that affiliates use in their campaigns: banner ads, pop-ups, email marketing, text links advertising and social media ads.
Learn More
7) Email Marketing
Email marketing is a type of marketing that uses email to deliver digital advertisements.
The first major use of email marketing was in the late 1990s, when it was used to promote company products or services.